Where Do You Shoot Fireworks? Good Question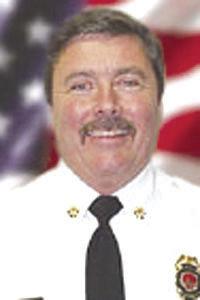 As the Fourth of July holiday approaches, many Americans look forward to shooting fireworks. Like Yankton, most municipalities put on official displays, but many visitors and residents purchase fireworks on their own for private displays.
Most South Dakotans know when it's legal to set off fireworks in South Dakota, from June 27 until the end of the first Sunday after July 4.
But where it's legal to shoot fireworks in the Yankton vicinity is not so clear.
"That's funny you should ask," said Yankton Deputy Fire Chief Larry Nickles when the Press & Dakotan asked him about where in Yankton County people can shoot fireworks. "I just talked about that with a guy this morning at a convenience store and it became a conversation between a bunch of people, and they all asked me the same thing, 'Well, where can we shoot?' 'Well, in the county.'"
Where in the county? "As far as where you do it, I've been looking for some help with that for 21 years and I have not gotten an answer," he said.
The city requires written permission for fireworks displays within the city limits, but it draws some distinctions.
"Sparklers, smoke balls, snakes and poppers, those are not actually fireworks, those are novelties," Nickles said. "That's why we permit them to be sold within the city limits. They're not actual explosives."
Such "novelty" items can be used within the town limits.
The South Dakota Department of Parks and Recreation draws no such distinction.
Josh Blom, owner of Dam Fireworks, explains it well: "Everything in the state park is 'no,' no matter how tiny it is."
And since the September 11, 2001, attacks, the same goes for the U.S. Army Corps of Engineers for its properties.
Though setting off fireworks is not illegal in the county, it isn't encouraged either.
"There's no area that's designated by the county to go shoot off at," Nickles said. "There's really no spot that's not a private residence … and landowners don't want to let them on because of liability issues."
Also, county roads are off limits for fireworks, although lots of people use them, he said.
"They can find a landowner that will let them on their land, or go to the river, but not everybody's got access to the sandbars on the river," Nickles said.
Blom went a step further. "It's always best to try and invite yourself to a party out in the country somewhere. Find a friend that would love to watch some free fireworks," he said.
Nickles believes that regulation is the key to resolving what he calls "a real catch-22" situation, but has not had any success so far in generating interest.
If you do find a spot to set off fireworks, be sure to follow this list of safety tips from the National Council on Fireworks Safety.
• Obey all local laws regarding the use of fireworks.
• Know your fireworks; read the cautionary labels and performance descriptions before igniting.
• A responsible adult should supervise all firework activities. Never give fireworks to children.
• Alcohol and fireworks do not mix.
• Wear safety glasses when shooting fireworks.
• Light one firework at a time and then quickly move away.
• Use fireworks outdoors in a clear area, away from buildings and vehicles.
• Never relight a "dud" firework. Wait 20 minutes and then soak it in a bucket of water.
• Always have a bucket of water and charged water hose nearby.
• Never carry fireworks in your pocket or shoot them into metal or glass containers.
• Do not experiment with homemade fireworks.
• Dispose of spent fireworks by wetting them down and placing them in a metal trash can away from any building or combustible materials until the next day.
• Report illegal explosives, like M-80s and quarter sticks, to the fire or police department.
Source:
http://www.yankton.net/community/article_d526d680-78f4-11e8-96b6-df95810e57ef.html